Akaunting 1.2 Released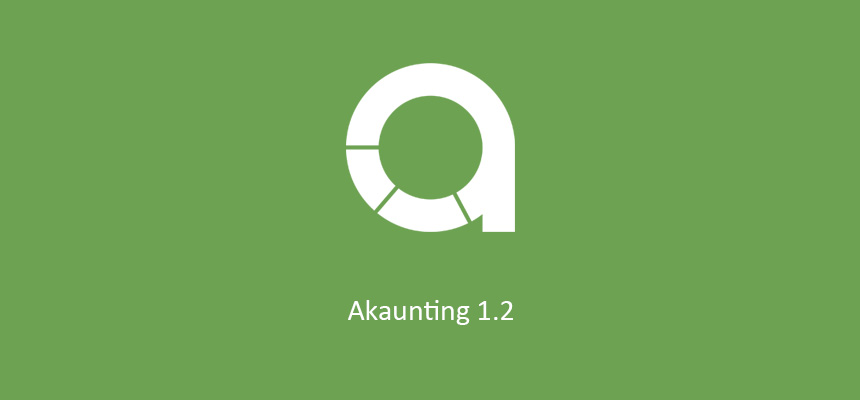 Today, we are pleased to announce the release of Akaunting 1.2 [Recurring] stable version. As always, Akaunting's new version comes with great new features, improvements and of course bug fixes.
As of being a community-driven project, we created a poll to see what our community want to see in 1.2 version. Our community was able to vote for a whole month, then we started the development.
This release is named "Recurring" based on one of the most important features added; ability to create recurring invoices, revenues, bills, and payments. We would like to thank everyone who contributed to Akaunting 1.2 with bug reports, tests, suggestions and development.
Now, let's see what we have new in this release:
Recur Everything
Some jobs are one-off, but others are ongoing, whether on a daily, weekly, monthly or another basis. The recurring feature automatically creates invoices, revenues, bills, and payments for ongoing jobs, and sends the current invoice to the client on a regular, pre-defined basis. You can also create custom recurring records such as sending an invoice every 3 months for 4 times.
P&L, Tax, and Print Reports
It's important to take a step back from time to time and to look at the bigger picture of how your business is doing. Profit & Loss report is the most used one for such a purpose as it gives a snapshot of your business. This release also comes with Tax Report showing you the total and net tax you're going to pay. Finally, this release brings the print feature to all report pages.
Customer/Vendor Summary
Now you can see the customer/vendor profile, address, list of transactions, and paid, open, and overdue totals at a glance.
Invoice/Bill Category
From our ideas section in forums, assigning an invoice/bill to a category was one of the most requested features so we added it to 1.2 version. You can also create a new category on the fly from the invoice/bill page.
Invoice/Bill Discount
Since Akaunting 1.2 version, you can apply a percentage discount on your invoices and bills.
Invoice/Bill Decimal Quantity
Another feature asked frequently on our forums was the possibility to add a decimal quantity to invoices/bills. This is generally helpful for service/hour based invoice/bills and items sold in kg etc.
5 New Languages
Thanks to our community and especially translators at Crowdin, 1.2 release comes with 5 new languages and almost all languages updated. Bulgarian, Danish, Greek, Hebrew, and Ukrainian are the new languages added, making Akaunting more and more a worldwide accounting software translated into 25 languages.
Several Fixes
We've also fixed a couple of bugs in this release such as date picker not multi-lingual, app store search, showing transfers in payments and revenues pages and a lot more. You can find the full changelog on our GitHub page.
How to update?
Updating your current Akaunting to the latest 1.2 version is very easy and it must be updated smoothly.
Please take a full backup (database and files) of your Akaunting before updating it.
Then you can update it with one-click via Update center in the admin panel. For more information, refer to Update documentation.
Some Metrics
Finally, I would like to share the latest metrics. Our cloud service has passed 5K companies and Akaunting has been download 18K+ till now. We've also passed 600 stars on GitHub.
Enjoy it!