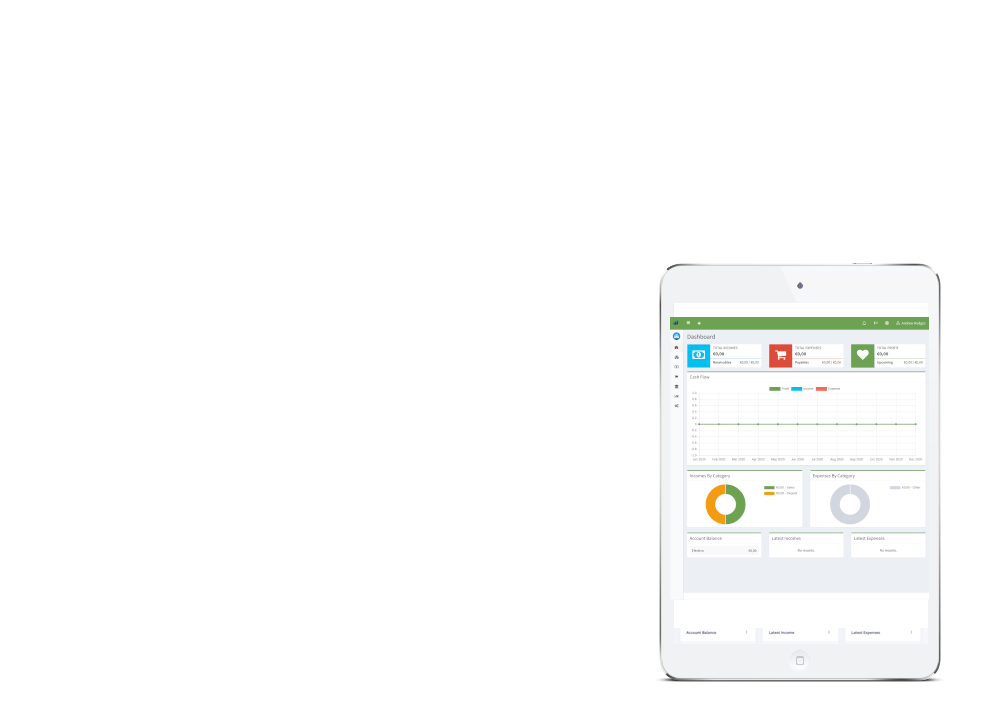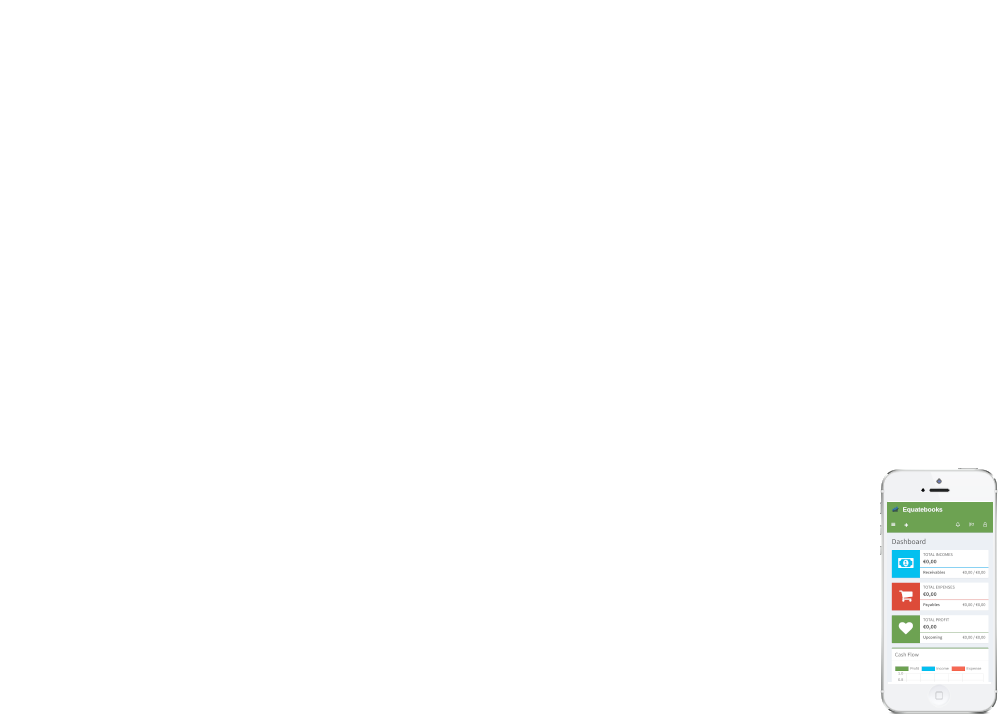 Easy Accounting.
Equatebooks is a free and online accounting software designed for small businesses to manage their finances and stay on top of their cash flow. Invoicing, accepting online payments and keeping track of expenses couldn't be simpler.
Equatebooks is built with modern technologies such as Laravel, Bootstrap, RESTfull API, PWA
Easy-to-use Interface
Mobile & Tablet Ready Interface
Multilingual Admin & Client Panel
Designed For Small Businesses
100% Financial Data Ownership
Lifetime FREE Updates
Features Overview
Some of the features that are gonna blow your mind off
Country Localizations
Localizations for your country to meet local legal requirements on forms and invoicing. If your country is missing anything, just let us know to include it on our pipeline.
Online Accounting
See your financials online anytime, anywhere on your Mac, PC, tablet or mobile phone. No limits.
Open Source Componets
Equatebooks is built out of core off the shelf open source components in addition to our own country localizations. This makes it safe, secure and reliable.
Customer Management
Create clients and send invoices to them. You can also set a password so they could to access the client portal.
Easy Invoicing
Send professional invoices to clients and start accepting online payments, no commission/transaction fee.
Deposits & Transfers
Add deposits to and transfers between accounts and keep the balance of your bank accounts active.
Vendor Management
Create vendors so you could assign bills and payments to them and later filter their transactions easily.
Billable Expenses
Create and manage bills so your finances are always accurate and healthy. Know what and when to pay.
Various Payments
Add non-billable expenses as payments in order to keep your bank/cash account balances up-to-date.
Tax Rates
Set up different names for each tax, and link specific taxes to specific products or transactions to save you time.
Bank Accounts
Create unlimited bank and cash accounts and track their opening and current balances.
Multi-Currency
Send invoices and add expenses in any currency and let the system convert them in your main currency.
Multi-Company
Manage the finances of multiple companies from one admin panel. Assign users to different companies.
Powerful Reporting
Get detailed financial reports to help you better visualize all the information you need to improve your business.
Client Portal
Share the transactions and invoices with your clients and accept bulk payments, online.
Recur Everything
Automatically create invoices, revenues, bills, and payments for ongoing jobs.
Discount
Encourage client loyalty with your work by giving them a discount from the usual cost.
Customer Summary
See the customer profile, address, list of transactions, and paid, open, and overdue totals at a glance.
Unlimited Attachments
Attach your business files and/or receipts to invoices, expenses, payments for original evidence.
Transaction Categories
Create categories for incomes, expenses and items and see the flow of your business at a glance.
Bulk Actions
Enable, disable, export, and delete records easily in batch mode.
Dashboards & Widgets
Create dashboards/widgets that serve different purposes and share them with your staff/accountant.
Email Templates
Customize the content of emails sent to your customers as you wish.
PWA
Get the same experience on the web, desktop, and mobile.
Global Outlook
Our goal is to personalize Equatebooks to have as much regional compliance as possible in any country where demand arises.
Multilingual Panel
Manage your finances in your language. Switch between languages easily, instantly.
Fine-Grained Permissions
Configure permissions on a Role level to protect and simplify their management experience.