It's a new dawn, new day, new version: Akaunting 2.0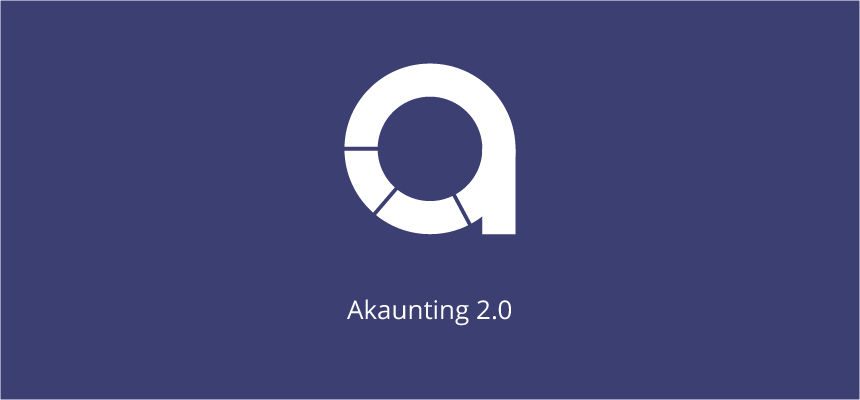 Akaunting has been a great ride so far. When we first started to develop the early versions, we knew that we wanted to help you -the entrepreneurs, business owners, and professionals who strive to build businesses- to focus on what matters for you to grow your business.
We believe that being open source and free software has been one of the most powerful ways to help business people from all around the world. We knew that we needed to ship as soon as possible, to understand the true need of the users. Establishing these principles enabled Akaunting to reach more than 180K users in more than 150 countries. And now, we are proud to ship the newest version.
This version reveals more about how we try to develop Akaunting. We aim to help our users to get the most value from our product, and also to gather and empower a community of ambitious developers to build solutions for business people.
We wanted to make your product experience better, as well as making Akaunting easier on the eye. We thank our partner Creative Tim for developing Argon and supporting us in making Akaunting more intuitive, more adaptive and, easier to customize.
Adopting a more contemporary progressive framework, VueJS, makes Akaunting experience richer and more interactive.
So what's new?
The new user interface makes Akaunting easier on the eye.
You have asked for customizable dashboards and reports so you would get the crucial business metrics at a glance. You can add/remove unlimited widgets to dashboards and share them with your staff.
We believe we can help you to give better client experience by using Akaunting, so we have developed email templates for you.
To make Akaunting easier to use Akaunting allows you to make bulk actions and search dynamically.
Running a company is a permanent juggling act. We believe that management software must be fast, reliable, and engaging to help you juggle without any hassle. We have redesigned and built Akaunting as a Progressive Web App (PWA), so you can have the same product experience on the web, desktop, and mobile.
We've also updated the foundation framework of Akaunting, Laravel, to its latest version which comes with API resources, lazy collections, sub-query improvements, job middleware, among many other improvements.
Early Beta Testers
As the new version features are getting more loaded, we needed to manage the Beta phase in a more defined manner. We would like to thank 500 users for giving us their priceless feedback. We have fixed more than 100 bugs for this release.
How to update?
Updating your current Akaunting to the latest version is very easy and it must be updated smoothly.
Please take a full backup (database and files) of your Akaunting before updating it.
Then you can update it with one-click via Update center in the admin panel. For more information, refer to Update documentation.
Discount
We want to celebrate this milestone with a 20% discount for 2 days on the App Store. Coupon code: TWOZERO
Some Metrics
Finally, I would like to share the latest metrics. Our cloud service has passed 50K companies and the self-hosted version has been downloaded 150K+ times. We've also passed 2600 stars on GitHub.
Enjoy it!